November 24-26 Get Great Deals on Michelin, Pirelli and Continental Tires!
No gimmicks, no catch.
Simply choose from our huge inventory selection.*
$15 mounting and balancing fee per tire charge. Road hazard warranty additional. Special order tires not applicable.
Save BIG on these top tire brands at all 9 of our convenient locations:
$110 in Total Savings!*
$70 mail-in rebate plus $40 instant rebate
$50 in Total Savings!*
$110 in Total Savings!*
*$70 mail-in rebate plus $40 instant rebate.
PLUS
Get a $20 gift card to Telle Tire for any future auto service* When You Buy Pirelli, Continental or Michelin Tires.
*Future auto service does not include the purchase of tires
Purchase $100 gift card for $50.
*Limited 1 per individual
Purchase $50 gift card for $25*
*tires excluded. Limited 1 per individual.
Call NOW to lock in pricing!
If our phone is busy or it's after hours, fill out the form below and we'll get back to you promptly to schedule your installation.
This Is A Limited Time Offer!
You will not find a better tire deal this year.
Call While Supplies Last!
*While supplies last. Discounts may not be combined with any other offer or coupon unless otherwise specified. Mounting and balancing fee applies ($15/tire).
**Some restrictions apply.
TELLE TRUST
WE TAKE THE WORRY OUT OF WARRANTIES.
You're protected for a full 3 years/30,000 miles.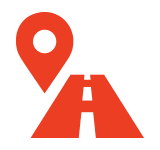 TELLE TRANSPORT
TAKE BACK YOUR DAY WITH OUR SHUTTLE & VALET CAR SERVICES.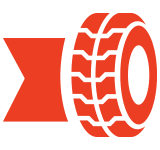 TELLE TIRE PROMISE
ONE LOW PRICE FOR THE BEST TIRE AND INSTALLATION PACKAGE IN TOWN.

TELLE TIMEOUT
REFUEL WITH COFFEE AND SNACKS WHILE YOU WAIT FOR YOUR CAR.